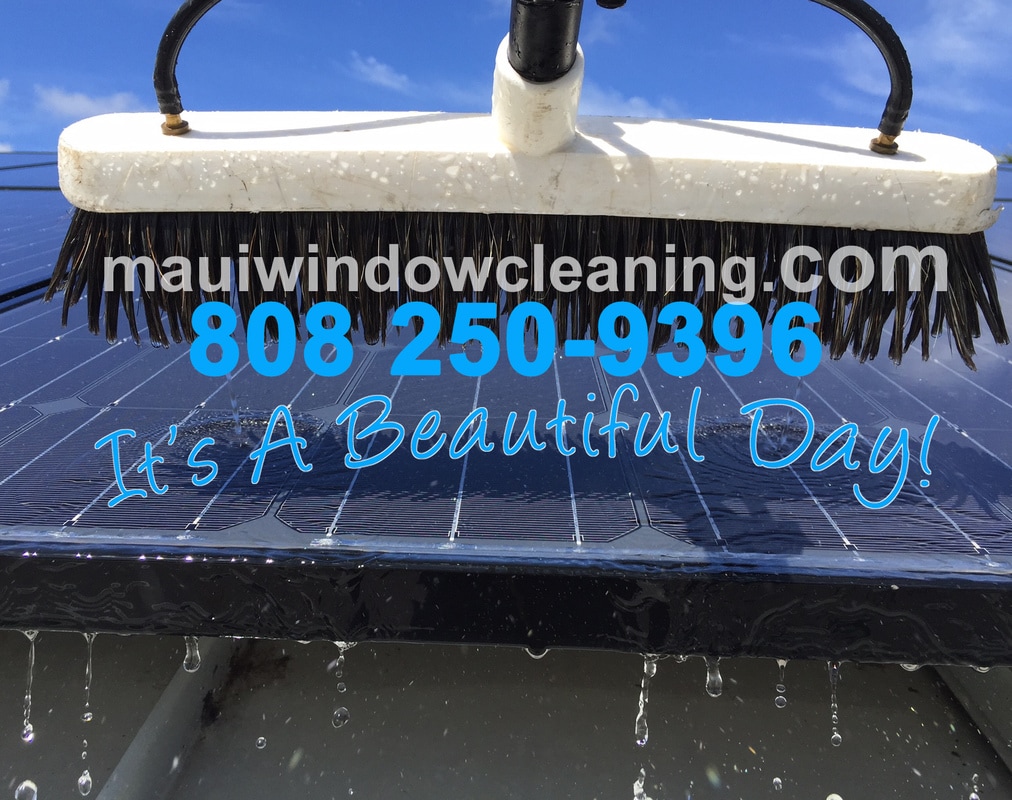 WINDOW CLEANING
Wailea, Kihei, Kahului and Wailuku
We 'Speak' French!
We 'speak' French, French pane window glass that is! Are your French panes a pain? One window can become dozens and that means more work for a householder and more work means more time. We love french pane window glass. We have the tools, equipment and attitude to make quick work of laborious household glass, high and low. Give us a call and we will give you a free quote. Merci beaucoup et bonjour!
Let the Sun Shine In!
If you're a property owner or a renter multitasking a wealth of responsibilities, it can be a challenge to schedule cleaning services. Minimize the effort by snapping a few digital images of your home exterior with a smart phone. Forward the images to our e-mail or phone number and we'll send you a no-obligation quote to clean your windows without ever setting foot on the property. It's just another option to help make your experience with
Rich Hevner's Maui Window Cleaning
simple and efficient.
A Word About Bids
Not all window cleaning service is the same. Rich Hevner Window Cleaning can tailor a service that fits your circumstances and budget. If you are a renter looking to simply satisfy your contract requirements to a landlord or property manager upon move out, you may only need an affordable basic exterior cleaning or a less detailed track wipe on the interior. Likewise a more detail oriented homeowner can feel confident that Rich Hevner Window Cleaning can create a service that includes a detailed track wipe, screen cleaning and drying, exterior casing wipedown, cobweb removal and so on. Give us a call. Our estimates and consultations are free and we're happy to show you what we can do for you.



Maui Window Cleaning | Maui & Rich Hevner Window Cleaning
136 Mahola Street
Makawao, Hawaii 96768
mauiwindowcleaning@gmail.com
808 250-9396
The South + Central Maui Window Cleaning Discounts have begun.
A huge flock of
KOOKY Bird Credits
© have arrived. And we're not talking snowbirds! Count any bird impression on your residential window and receive a $4.67 discount coupon.
Just point out each bird impression to the window cleaner when he or she arrives to receive a discount of $4.67 per
KOOKY Bird
impression. No maximum. And Maui Window Cleaning will even throw in two free
KOOKY Bird Credits
© just for mentioning this kooky ad, that's $9.34!
Offer good through January 2017
It's a KOOKY way of just saying thanks from Rich the Window Cleaner Maui to Kahului, Wailuku and Wailea for these past 15 years.
KOOKY Bird Credits
© is copyrighted material of MAUI WINDOW CLEANING and may not be used without prior written consent.