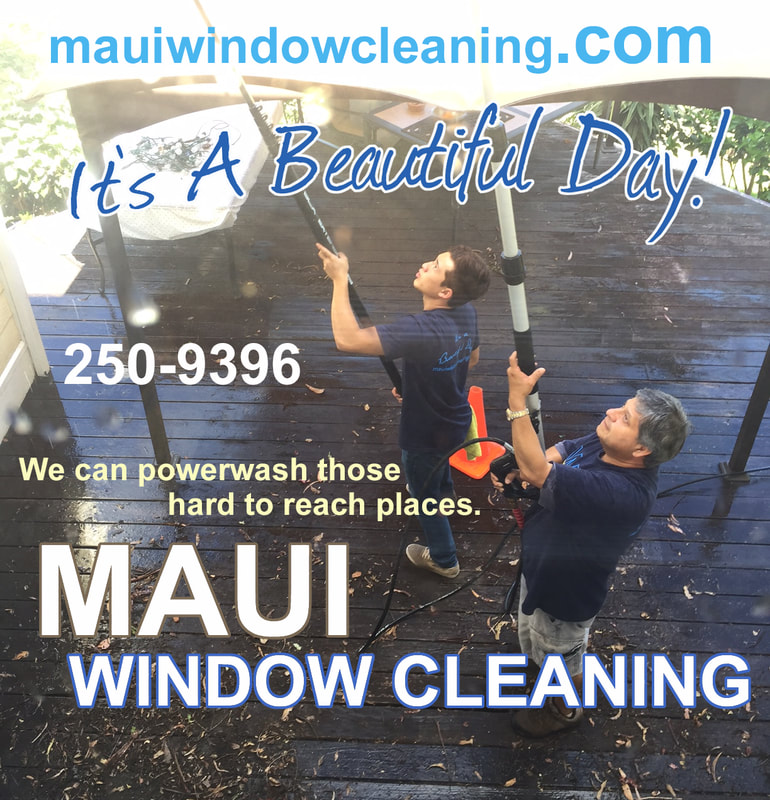 PRESSURE WASHING MAUI
Island-Wide Power Washing Service
Maui Window Cleaning
offers pressure washing as a stand-alone service or as an add-on to all our window cleaning services. We have the knowledge and care to prevent accidental water leakage, high pressure tears to house siding and damage to plants and property. We are very competitive and equipped to power-wash any situation; close quarters, gusting winds, high work, oily build up, security sensitive properties. We do it all.
Realtors: Ask about our discounts for commercial properties.
Rich The Window Cleaner Maui says, "It's A Beautiful Day"
​Maui Window Cleaning Inc.
136 Mahola Street
Makawao, Hawaii 96768
808 250-9396
rich@mauiwindowcleaning.com